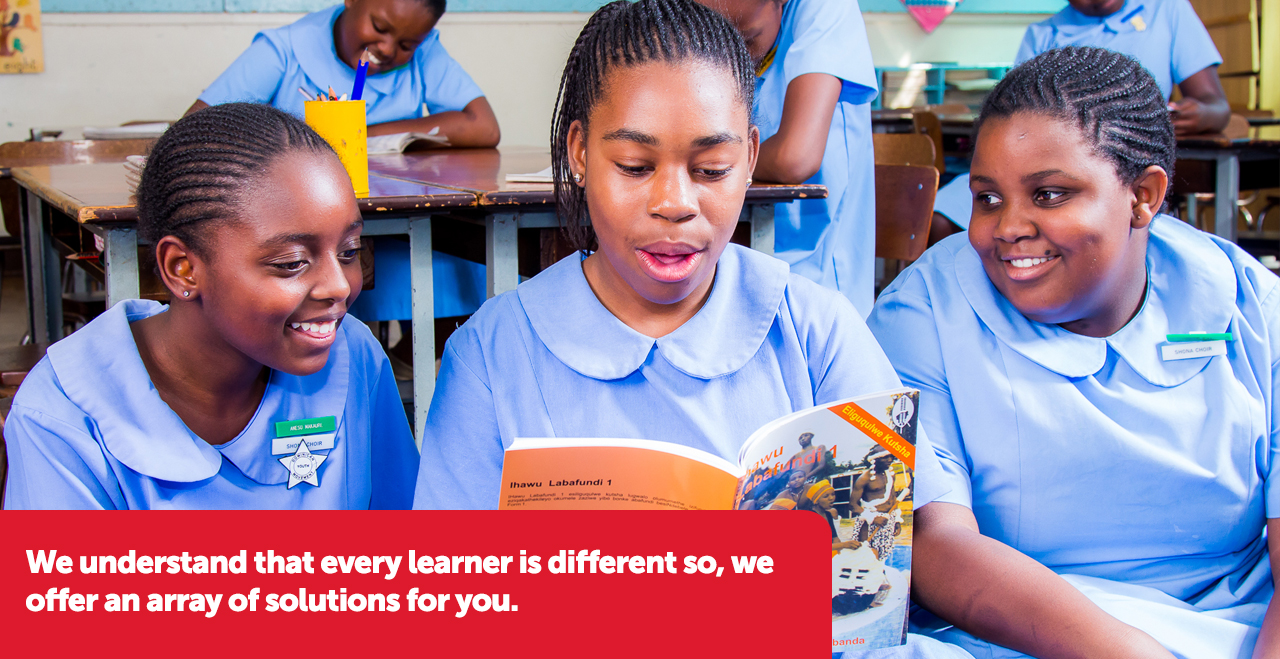 We understand that every learner is different, in the classroom or studying on their own; we offer an array of solutions for you.
College Press is a publisher of Primary and Secondary textbooks, with filaments in Higher Education. Our affinity for growth and innovation has set our products apart and ensures that the users of our textbooks will never fall short of the adequate additional materials necessary to excel in their disciplines. Time and effort is dedicated towards sourcing the best authors and expertise to ensure that we deliver wholesome, quality content.
Therefore, we are here to offer you:
Access to world-class educational materials that suit diverse needs through our affiliation with the Macmillan Group

A variety of textbooks spanning from Primary, Secondary and Tertiary education including an interesting selection of readers

Early Reading materials and resources for young learners

Books written in line with all syllabi, with practice and revision exercises that are tailor-made to suit examination specifications per subject area

Textbooks with a strong content structure which include cross-cutting issues

Textbooks with a learner-centred approach to learning

Nationwide distribution networks which allow for wide market coverage, and therefore prompt delivery to you.
COLLEGE PRESS - AdvancING Learning
We...
help learners and students to achieve more
By...
listening closely to the experiences of teachers and lecturers
And...
partnering with Zimbabwe's most respected authors and educationalists
So That We Can...
support learners, students, teachers, lecturers and institutions through a lifetime of learning
We do this by...
Providing the highest quality content in the most relevant, engaging and flexible formats which...
make learners and students excited to learn
help teachers and lecturers better engage in the classroom
give learners and students the opportunity to learn for themselves
enable teachers and lecturers to continue to develop professionally
bring subjects and disciplines to life
give learners and students the skills to move from classroom to workplace
elevate education in Zimbabwe to much greater heights
encourage a lifelong love for learning.